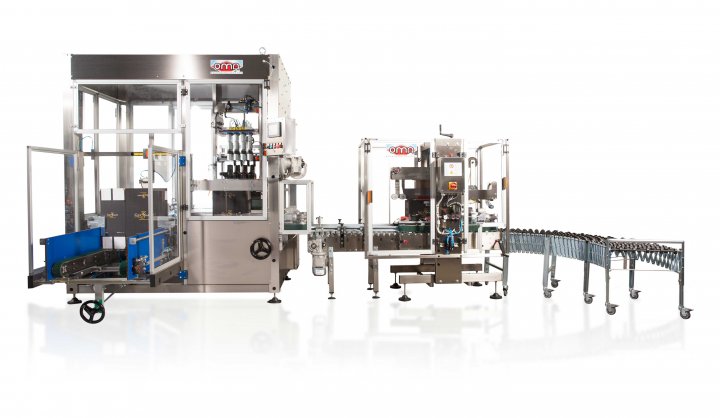 Packaging system
Cardboard forming - Packer - Case closing system - Pallet wrapper
This special service is mainly addressed to those who need to bottle more than 50.000 bottles.
The packaging system is connected to the mobile bottling system in 1 hour and a half – 2 hours and a half, depending on the place and needs that can occur during the positioning.
This additional line mainly consists of two machines:
cardboard shaping machine – mod. APE 1200 HM FL
packer and dividers inserter – mod. INCA 1200
This service has the aim to make the bottling more fluid with a reduction of the employed staff by the contracting company.
To complete the process, our pallet wrapper gets the pallet with the desired cardboard cases ready for the shipment.