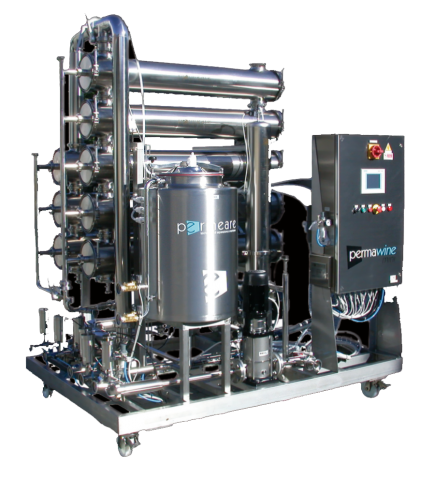 Cross flow filtration
The goal of this technology is the cost reduction.
On the occasion of the tenth year of business activity and wanting to expand our service to the wine industry, Ca' Ferro has made operating an automatic cross flow filtration since November 2011. 
For this reason we chose a partner with a long experience; the manufacture of the modules foresees the use of membranes with excellent permeability at a pressure 10 times lower than the other configurations: less power of the installed pumps means a higher benefit for the wine that does not undergo 'inappropriate treatment' and overheating, thus highlighting its organoleptic characteristics.
We offer a cross flow mobile line having 12 modules and able:
to Be Fully automated without operator
to filter quantities of wine starting from 5 hl
to have reduced energy consumption by 50% compared to the cross-flow filters on the market
to have really low working pressure
to have almost no heating of the product
to have a hourly production of 60-70 hl in normal conditions